Practice Areas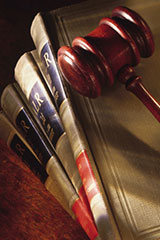 Please choose an area of practice to review:
Litigation
Pitchayan & Associates, P.C. has many years of experience representing corporate client's litigation cases, including complex commercial, contract, real estate, and personal injury. We work closely with our clients from initial fact-finding throughout the entire litigation process. Our attorneys carefully consider every option to amicably settle all disputes, including mediation and arbitration, in order to save time, expense and to preserve the relationship between the parties. When necessary, we provide aggressive representation in both state and federal court to protect the interests of our clients.
Immigration Law
If you are seeking United States citizenship, a green card or a visa, or if you are threatened with deportation or other legal action, we can help.
You Need Immigration Law Expertise
Immigration law is complicated, bureaucratic and ever changing. Many people who try to navigate the system become frustrated or cause themselves more problems than they solve. We work with individuals, families and employers to overcome their immigration challenges. We are thoroughly versed in the law and the system and can advise you how best to proceed to obtain your desired outcome.
Obtain a Visa
Whether you want to visit or stay in the United States, you will need a visa. To work, live or conduct business here, you will need an immigrant visa. To study or visit, you will need a non-immigrant visa. The type of visa you need depends on your situation and intentions. We can help you apply for the one that is right for your circumstances. Some of the more common visas we help clients acquire include:
Employment-Based Visas:
B-1, E-1, E-2, EB-1, EB-2, EB-3, EB-4, EB-5, H-1B,
H-1C, H-2B, H-3, L-1, O-1, O-2, P-1, P-2, P-3, Q-1,
R-1
Family-Based Visas:
F-2, H-4, J-2, L-2, S-7, K-1, K-3, K-4, V-1, V-2, V-3
Visitor and Student Visas:
Become a Citizen
Becoming a United States citizen, also known as Naturalization, requires a number of specific steps, including obtaining a visa, meeting residency requirements, undergoing an interview and taking written and verbal tests. This process can be confusing and time-consuming, particularly for individuals who speak English as a second language. You can rely on us to guide you through it.
Acquire a Green Card
If you wish to stay permanently in the United States but don't intend to become a citizen, you will need a Green Card to become a Lawful Permanent Resident (LPR). We can help you file the correct forms and supporting documentation to complete this process.
Deportation Defense
Individuals who are not United States citizens can be deported if they have committed serious crimes, entered the country illegally, overstayed their visas, or otherwise lost their legal status to remain in the country. If you are facing deportation or other legal proceedings, you may have a defense that will enable you to stay in this country, but you must consult a qualified attorney as soon as possible.
Get started on your immigration plan now – contact us today for a free consultation!
Family Law
When you need a family law attorney, we are here for you. We help clients successfully address the legal issues that affect them most personally.
Family matters, which can be legally complex, are deeply personal and often emotionally charged. To make sound decisions about issues that can have lifelong ramifications, you need the support and understanding of expert counsel and, if necessary, aggressive representation.
Competent, Compassionate Representation
We offer our clients astute legal advice in a compassionate, caring and professional manner that enables them to resolve difficult issues and move on with their lives. We provide experienced representation in:
Guardianship/adoption
Alimony and spousal support
Divorce
Paternity
Child custody, visitation and support
Parental kidnapping
Legal separation
Prenuptial agreements
Domestic violence
Child abuse and protection
Restraining orders
Temporary protection orders
Post judgment modifications
Judgment enforcement
Property issues
Often a family legal situation does not end with an agreement or court order; as families grow and change, adjustments may need to be made to accommodate those changes. Therefore, our representation does not end at the negotiating table or in court. We stand beside you throughout the legal process.
A Trusted Advisor
In fact, our interest goes beyond the legal issues you may be facing today. Our history of cultivating lifelong – sometimes, multi-generational – relationships with our clients reflects our commitment to earning your trust. You can rely on us to provide wise legal counsel in all family matters over the long term.
Find out how our advocacy can support your life goals – contact us today for an initial, no-cost, no-obligation consultation.
Bankruptcy
If you handle money, you may find yourself needing the advice of a bankruptcy attorney at some point-in-time. Unexpected changes of fortune happen to individuals and businesses alike and for a range of reasons, including market downswings, catastrophic health issues, bad investments, product failures, and other unforeseen events. Whatever the reasons for a difficult financial situation, we can evaluate the situation and recommend a course of action.
New Bankruptcy Laws
Despite recent changes in the bankruptcy laws, bankruptcy is still a viable option for many individuals and businesses seeking debt relief. If you are subject to aggressive collection agency action, facing foreclosure or otherwise overwhelmed with debt, you may be a candidate for bankruptcy filing. Because the consequences of bankruptcy can be far-reaching, it is important for you to have all the facts before you decide to file.
We can help you evaluate your financial situation and determine whether any of the three primary types of bankruptcy – Chapter 7, Chapter 11 or Chapter 13 – is appropriate.
Chapter 7
As an individual or corporation, you may file for Chapter 7 bankruptcy if you meet certain financial requirements. Chapter 7 allows an individual to keep certain assets and specifies that a trustee liquidate and distribute others to creditors, thereby discharging debts. After liquidating its assets, a corporation filing Chapter 7 is dissolved.
Chapter 11
Corporations, partnerships and sole proprietors who want to remain in business may file for Chapter 11 bankruptcy. Chapter 11 mandates the development of a court-approved plan to repay debt by restructuring it in a way that makes it feasible to repay; for instance, by reducing the debt or extending terms.
Chapter 13
Individuals and sole proprietors who need debt relief may file Chapter 13 bankruptcy. Chapter 13 generally allows the debtor to retain more assets than Chapter 7 and is considerably less expensive than Chapter 11. The debtor must propose and adhere to a court-approved repayment plan.
To find out whether bankruptcy is appropriate for you, contact us for a no-cost, no-obligation consultation.
Real Estate Law
When you need a real estate attorney, we are here for you. We help clients successfully address their real estate legal issues that affect them personally or as a business.
We represent both public and private sector clients who need an experienced real estate attorney. We have been active in a wide variety of real estate law since 1995. We have a well established practice that covers a wide scope of real estate law including the areas of zoning, construction, land use, financing, foreign investment and environmental law.
A Comprehensive Real Estate Legal Practice
We offer our clients astute legal advice in a personal and professional environment. We provide experienced representation in the following areas of Real Estate Law:
Real Estate Property and Construction Law
Mediation, Arbitration, and Litigation
Zoning and Land Use Planning
Foreclosures
Receiverships
Bankruptcy Problems
Creditors' Rights Matters
Leases and Landlord/Tenant Problems
Property Acquisition and Sale
Design and Construction Contracts
Advising Lenders and Borrowers
Construction Financing
Mortgage Loans
Real Estate Syndication
Condominium Development and Operation
Planned Unit Developments and Subdivisions
Title Insurance
Tax-Deferred Exchanges
Restructuring Loans and Foreclosures
Foreign Investment in United States Real Estate
Low-Income Housing
Environmental Real Estate Law
Whether it's assisting our clients with real estate development laws, complex real estate transactions, or something in between, we understand and focus on each of our client's overall business objectives. This ensures a smooth and quick resolution to the issue at hand. Our firm excels in meeting deadlines and paying attention to the details which are critical in today's real estate marketplace. Our real estate clients benefit from our experience and dedication to offering practical legal advice in a timely and efficient manner.
A Trusted Partner
In fact our interest goes beyond the legal issues you may be facing today. Our history of cultivating lifelong – sometimes, multi-generational – relationships with our clients reflects our commitment to earning your trust. You can rely on us to provide wise legal counsel in all Real Estate matters over the long-term.
Find out how our expertise in Real Estate Law can compliment your legal needs – contact us today for an initial, no-cost, no-obligation consultation.
Personal Injury
If you or a loved one has suffered injuries caused by another, our legal system provides methods for obtaining justice. Although legal remedies cannot heal your injuries, they can provide monetary compensation for your medical expenses, loss of earnings and earning capacity, pain and suffering and other non-economic losses.
Experienced In Personal Injury Law
We have successfully represented personal injury victims. Our comprehensive knowledge of state and federal laws governing accidents, insurance and liability has enabled us to win full and fair compensation for our clients in cases that range from the most complex paralysis and wrongful death cases to back and neck strain cases. Our clients include victims of:
Automobile, motorcycle and truck accidents
Boating and aviation accidents
Burns, fires, and chemical explosions
Construction accidents
Defective products
Dog bites
Hazardous waste
Intentional acts
Medical malpractice
Negligence
Slip and fall injuries
Toxic torts
Workplace accidents and injuries
Wrongful death
Prepared for Trial
While many personal injury cases are resolved through direct negotiations with an insurance company, sometimes a matter cannot be satisfactorily settled without going to court. Should your case require a trial, we may enlist experts in medicine, forensics, engineering or other fields to aggressively represent your legal interests in the courtroom, ensuring you receive the compensation you deserve.
Preserve Your Rights – Act Now!
Now is the time to contact us if you have suffered an injury. Since personal injury cases are subject to a statute of limitations that restricts the time you have to file a claim, it is important that you enlist competent legal counsel as soon as possible following an injury.
Your initial consultation is free and without obligation. Should we proceed with a legal case, you will not be charged a fee unless your case is successful. If you or a loved one has been injured, don't delay – contact us today for a free consultation.
Intellectual Property Law
Are your most important assets protected? Whether your business is small or large, your intellectual property – including business identity, brand names, product ideas and process improvements – are most likely central to your continued success. If they are not patented or trademarked, your company's future may be in jeopardy.
Acquiring Protection for Your Intellectual Property
The first step in protecting your assets is determining whether they are eligible to be patented or trademarked. We can do the research necessary to advise you. As experienced patent and trademark attorneys, we know what questions to ask and what forms to file. Most importantly we are registered to practice before the U.S. Patent and Trademark Office, a requirement for patent and trademark prosecution.
Why Patents are Important
If you have developed a new product or process – or even in incremental improvement on a product or process – you don't own it until you have patented it. We can help you apply for a patent, which will assert your ownership and entitle you to action against anyone who misappropriates your property.
What is Eligible for Patent Protection?
Patentable items are those that are new, useful, non-obvious and fit into one of these categories:
Methods or processes
Machines and mechanical devices
Manufactured items
Chemical and biological compositions
Living organisms
Computer programs
Business methods
If your item matches this description, contact us and we will be happy to review it for eligibility.
Why Trademarks are Important
Your business name and logo, product branding, and marketing taglines are among the assets that can be hijacked – knowingly or unknowingly – unless they are trademarked. We can help you acquire trademark protection (indicated by the familiar ® symbol) that will confer on you legal ownership of these valuable properties and the right to sue infringers.
What Qualifies as a Trademark?
A trademark is a word, symbol, design, combination of letters or numbers or other device that identifies and distinguishes products and services in the marketplace. But there are many exceptions to what qualifies as a trademark. That is why you need an experienced patent and trademark attorney to advise you and manage the application process. Contact us to learn whether you can apply for a trademark and how to do so.
Protect your intellectual assets – contact us today!
Pitchayan & Associates, P.C.
72-30 Broadway - 3rd Floor
Jackson Heights, New York 11372
718-478-9272
info@pitchayanlaw.com